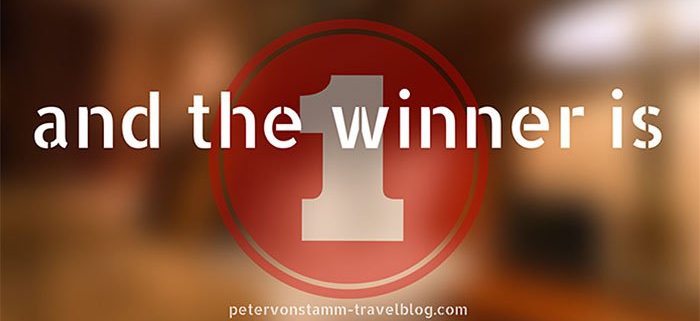 The top 3 German hotels I've stayed at in 2015
In 2015 I've had the chance to stay at some amazing 4- and 5-star luxury hotels in Germany. With a little help of my readers I have nominated the following locations as the TOP 3 German hotels I've stayed at in 2015.
[click to tweet]
And the winners are: (click on the images!)
No. 3:
The name of the hotel itself already conjures up images of glitz and glamour. A name representing the most famous hotel in the world. World class in nobility, elegance, luxury and cultivated service; to perfection. Belonging to the Hilton Worldwide Group this hotel has been here since 2013. The first and only hotel with this legendary name located in Germany; so even more reason to take a trip to the capital and book a suite at one of the best hotels I've tayed at in 2015 (click at the image!):
---
No. 2:
I had the pleasure of staying three nights in this hotel that ranks #2 in my list – up on top of a hill (1000 metres high), with its stillness, surrounded by nature and the mountains of the Bavarian Alps. Woods as far as the eye can see, luscious green and mountains: The hotel's crowning location is 400 metres above the town of Berchtesgaden, from which it got its name. Amongst pure nature I enjoyed the peace and quiet, fresh mountain air and the spectacular views of the surrounding summit.
I remember the coffee on the sunny terrace; the magnificent view from my deluxe mountain-view room; the jets in the heated pool outside; the excellent five-star service, the good-night drink late on in the evening in front of the crackling fire. And the warmth of the staff, which was probably the most important of all. Click at the image and have a look at no. 2: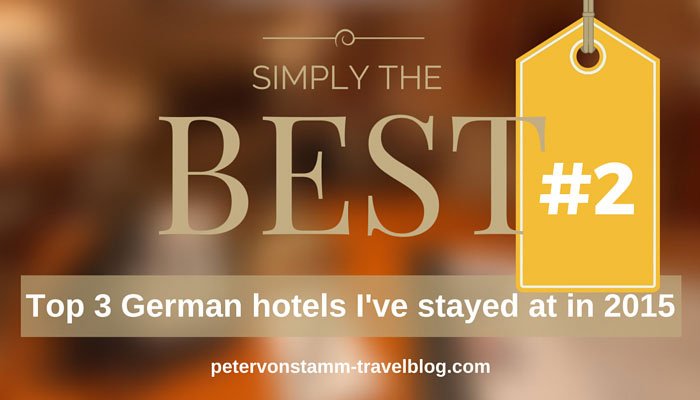 ---
And the winner is…
No. 1:
The winner is an exceptional hotel at an exceptional location: This 5-star luxury hotel has been awarded the World Luxury Hotel Award as the Best Luxury Hotel in Germany. It is located at one of the most prominent places with an intriguing past. For those who value luxury, first rate service and an elegant ambience you will feel right at home here. And for those of you who would like to enjoy those comforts within the historical settings of a grand hotel encompassing recent German history, then staying at this wonderful hotel will be exactly what you are looking for. Click, read and enjoy!
---
https://petervonstamm-travelblog.com/wp-content/uploads/2016/01/and-the-winner-is.jpg
347
700
Peter von Stamm
https://petervonstamm-travelblog.com/wp-content/uploads/2018/05/petervonstamm-logo.png
Peter von Stamm
2016-01-12 19:30:59
2016-10-27 09:44:44
The top 3 German hotels I've stayed at in 2015