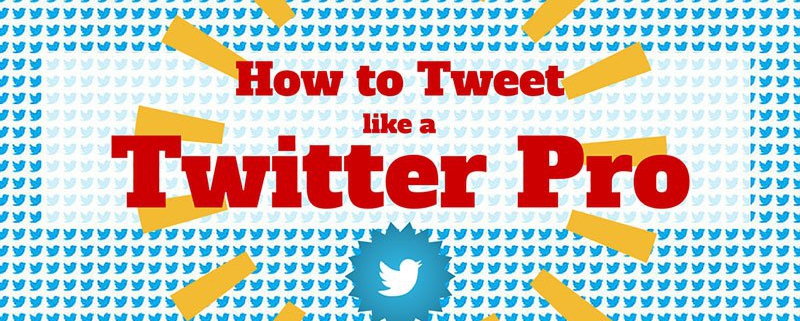 How to Tweet like a Twitter Pro
Building a following on Twitter is a long game. It took me 6 months to get my first 1,000 followers and more than one year to get 14,000 (yes, a big jump in a short time).
>>  One thing is important: You should NEVER BUY Twitter followers. Never!

Read why (click!) 

<<
I'm a travel-blogger and of course I want to grow my audience; that's why I'm on Twitter. Twitter keeps me informed about travel- and othe topics like social media etc, etc.. I can stay in touch with other (travel-) bloggers and in the past year I met new clients who wanted to buy some of my photography that comes with my travel-blogs. For me Twitter is a really cool social networking service, and maybe you are on Twitter for similar reasons.  [click to tweet]
So: How to Tweet Like a Twitter Pro?
It's not easy to get recognized in the world of "Twitter Cosmos". There are so many tweets everyday. More than 10,700 tweets per second (according to Internet Live Stats)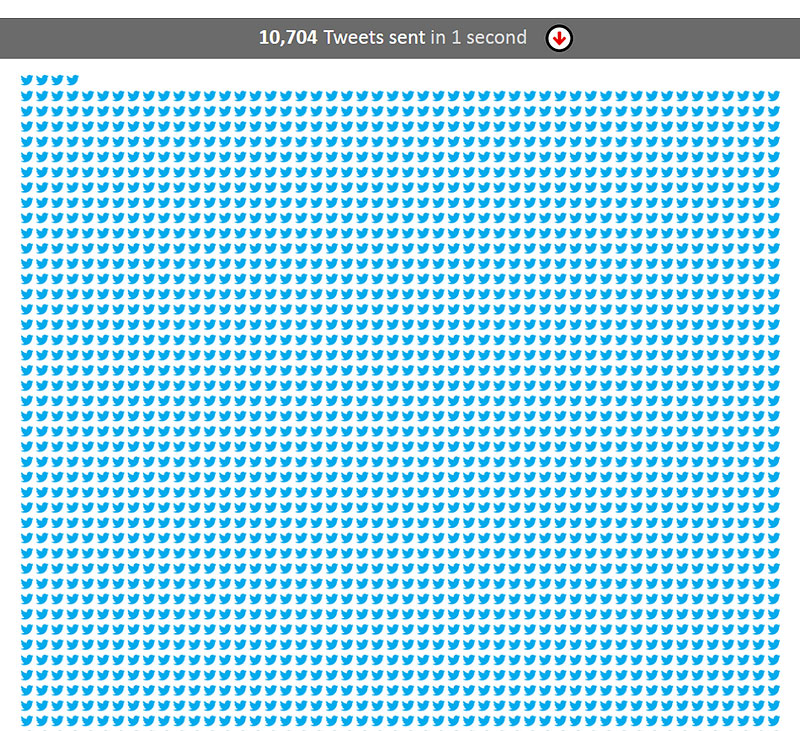 That means: You have to find your way to stand out of the crowd. Beside tweeting interesting content you have to do a lot more to get recognized, to get followed, to grow your audience, to earn clicks…
Let me show you some twitter-tools /-hacks that come with your twitter account and some others from the web:
#1

Uncheck the privacy checkbox!
Yes, there are newbies on Twitter who do not know about it. That's no shame – you are not alone! If you worry, why nobody gives an answer to your tweets or why you get almost no new followers, check if others can see your tweets or not. If you have checked the privacy checkbox, only your followers can read your tweets. If you want the public to see your tweets, uncheck that box. Go to -> Settings -> Account -> Security and privacy and uncheck the Tweet privacy checkbox.  [click to tweet]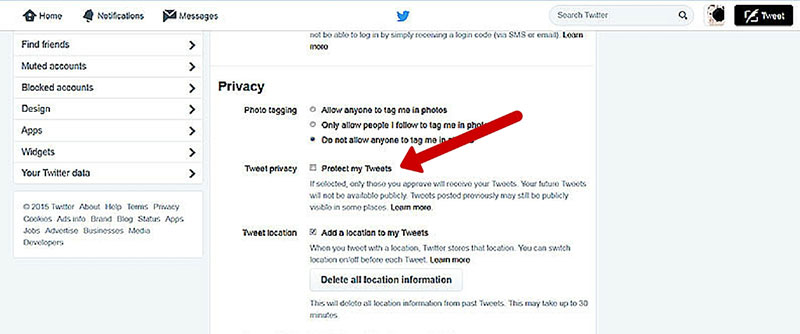 #2

Create, add and subscribe lists
Lists are a great way to organize tweets you don't want to miss. A growing number of followers means a huge number of tweets in your timeline. If you don't want to miss tweets of a certain account or topic, just create lists grouped by topic or industry to follow people or accounts you want to pay attention – so you can't miss their tweets. Go to your Profile –> Lists –> create new list.
You don't have to follow people you add to your lists! And you can subscribe to any list, that is created by others (unless they are marked as "Private", what you can do with your lists, too). [click to tweet]
#3

Favorite Related Tweets, reply and retweet

Be as personable as you can be. Don't concentrate on talking about yourselve. Instead, you should interact with others. Look for related topics of yout interest, industry or niche and favorite related tweets. Reply and retweet interesting tweets of others. I'm sure, some of them will follow you (back). This process should become one of your habits on Twitter.
#4

Use Advanced Search

If you search for a topic, a person or for keywords that are relevant to your own interests and you can't find it, try Twitters Advanced Search: Here you can search in real time for specific locations (City, State, ZIP-Code), keywords, phrases, hashtags, dates and user accounts. [click to tweet]


#5

Change Trends

Twitter trends helps you to find topics people are talking about. The trending topics are located at the left side of your Twitter profile. Twitter helps you with real time "global" trends, but you can change the trend-list if you want to get closer to certain topics. So you can find trends that are tailored to your special interest, your country or city and more. Just click at "change"… [click to tweet]
#6

Tweet, tweet, tweet consistently

In the beginning, try to tweet 3 to 5 times a day, 7 days a week. Tweet some tweets in the morning, some in the afternoon and some in the evening. So you'll have a better chance to meet your followers worldwide when they are online.
#7

A picture is worth 1,000 words

Means: Tweet with pictures, whenever possible. Tweets with pictures get a lot more engagement.
#8

Use Hashtags

Hashtags are a MUST, but what are the hashtags you need? There are several ways to find the best hashtags for your tweet: Brainstorming, watching the twitter trend list or using some tools like Twitonomy or Hashtagify.me. On Twitonomy you will get a list of the top 10 hashtags of any Twitter user. Type in the Twitter handle of influencers or Pros of your niche and see, what hashtags they use. And Hashtagify.me gives you a list of trending hashtags related to a keyword you are looking for. Just try and find out what is the best tool for you. [click to tweet]
#9

No time for being online all the day? Let some tools help you

If you only have time for twitter in the morning (or evening), use the twitter-tool TweetDeck (by Twitter) to schedule your tweets throughout the day instead of posting them all at once…  [click to tweet]


#10

How to know the best time to tweet

You can try to send your tweets at times you think your followers will read them. But what if nobody reads your tweets because the times to tweet you have selected (guessed) are the wrong times? What you need to know are the best times to reach your audience! For that you need help from some cool tools like Tweriod, Buffer or Hootsuite – all for free or with free plans!

Log in to Tweriod with your twitter handle and this tool will automatically check your twitter account to tell you the best times to tweet. When are most of your followers online – weekdays, weekend, monday, sunday, or combined? When do you get the most exposure? Tweriod shows you hourly graphs of your followers at certain days and the times of the most replies to your tweets (referring to the last 600 tweets you were mentioned in). [click to tweet]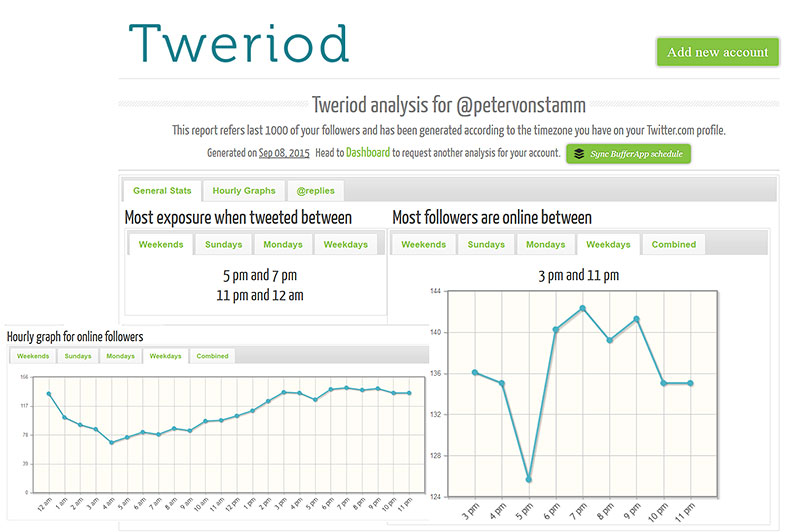 Buffer is a great tool to combine the analysis of the best times to tweet with the scheduling of your tweets at exactly that times. Buffer shares your content at the best possible times throughout the day so that your followers and fans see your updates more often. First tell Buffer, how often you like to post per day. Let's say 5 times. And here is the result: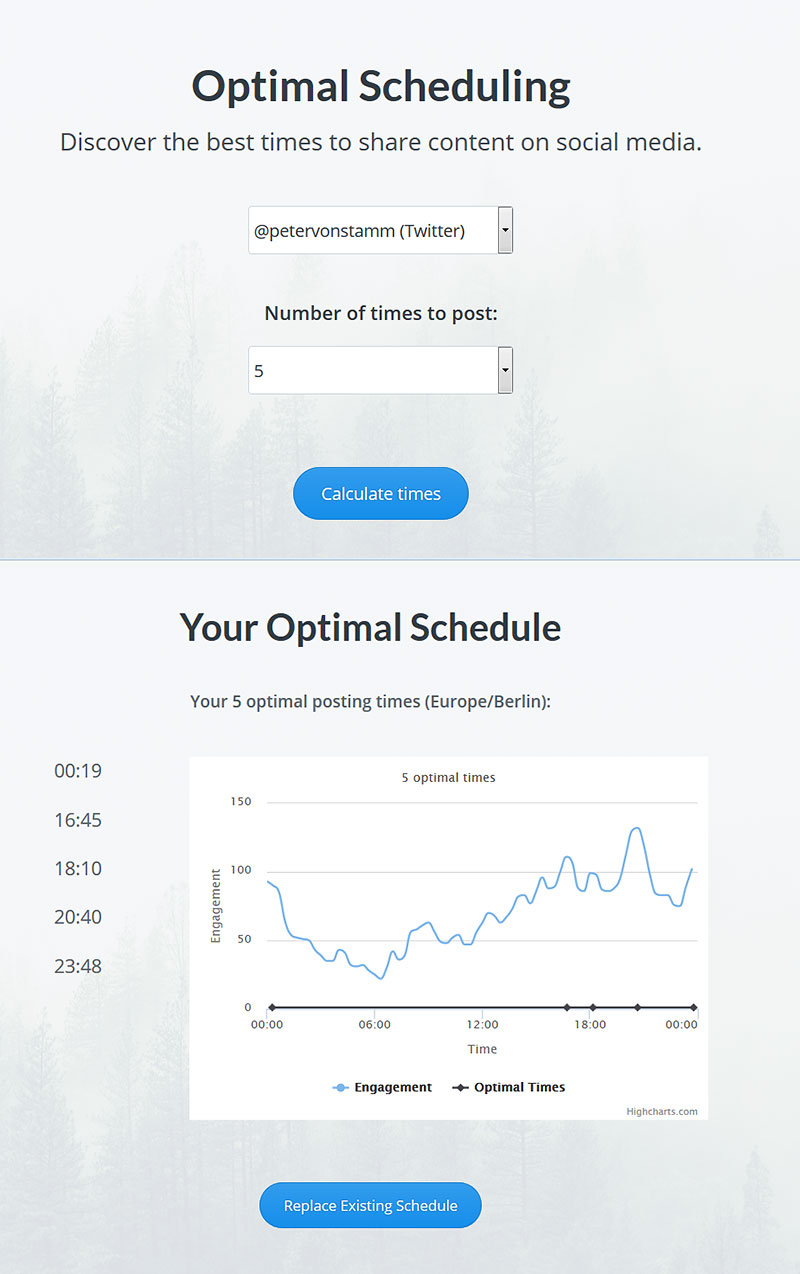 Now you just have to add your tweets to the Buffer content queue and buffer will do the rest for you… [click to tweet]
Hootsuite is similar to Buffer. You can schedule your tweets with your own plan or let Hootsuite find the best times for your tweets (AutoScheduling). Like Buffer, Hootsuite is not limited to one social media network. You can send your posts to Twitter, Facebook, Google+ (pages), LinkedIn, Instagram and WordPress – just with one click to all of them, if you like.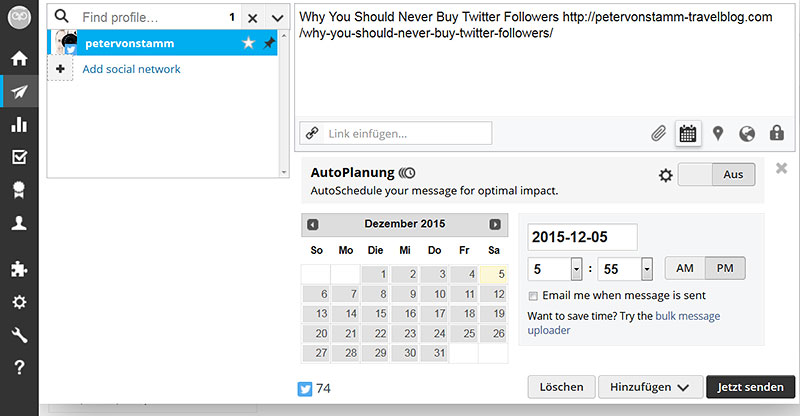 Of course there are some more scheduling, analyzing and researching tools you can use (like Tweet Jukebox, Followerwonk or Topsy), but those above are the favorites I'm using.  [click to tweet]
#11

Add social sharing buttons like SumoMe or AddThis to your blog

That makes it easy for your readers to tweet your blog-posts.
#12

Use Click to Tweet

Click to Tweet allows you to create tweetable links. Do you have a message that you want others to share? Simply write your message in a box, create a link and add it to your blog post. Click to Tweet comes with an analystic tool that allows you to track the links you have provided. View stats of your links, update the text of your links at any time, view reports of click activity and even see from where people are clicking on your links across the world – on an "Map of Clicks" provided by Click to Tweet. [click to tweet]
#13

Promote your Twitter handle

Leave your Twitter contacts wherever you can: On you Blog or Website, in your email signature, your newsletters and business cards. Tell your Facebook, Google+, Pinterest and Instagram fans, friends and followers that you are on Twitter and ask to follow you there as well. Promote on all social networks. [click to tweet]
#14

Embed tweets into your blog posts

I just wrote a blog post titled "10 Must-Have Gifts and Gadgets for Travelers and Bloggers – not only for Christmas" and embedded this Tweet to increase the visibility of my tweets. Embedding a tweet into your blog post is that easy: Just click the three dots below the tweet (desktop version only), select the option "embed tweet" and get the embed code for your blog or website. Looks like that:
That's another way to encourage your readers to follow you on Twitter. [click to tweet]
#15 Pin one of your most popular tweets
Look out for one of your most populat Tweets that you think is important or interesting for potentional new followers. A pinned Tweet with great content will grab their attention and let new visitors become new followers.
And now: Check out and try the tools above and have fun and success with Twitter!!
TwitterTip: How to Tweet like a Twitter Pro : https://t.co/CR0q5rvWT7 #twittertips #twitter #socialmedia

— Peter von Stamm (@petervonstamm) December 6, 2015
https://petervonstamm-travelblog.com/wp-content/uploads/2015/12/twitter-like-a-pro-1-1.jpg
400
800
Peter von Stamm
https://petervonstamm-travelblog.com/wp-content/uploads/2018/05/petervonstamm-logo.png
Peter von Stamm
2015-12-06 17:52:41
2016-09-19 09:27:00
How to Tweet like a Twitter Pro