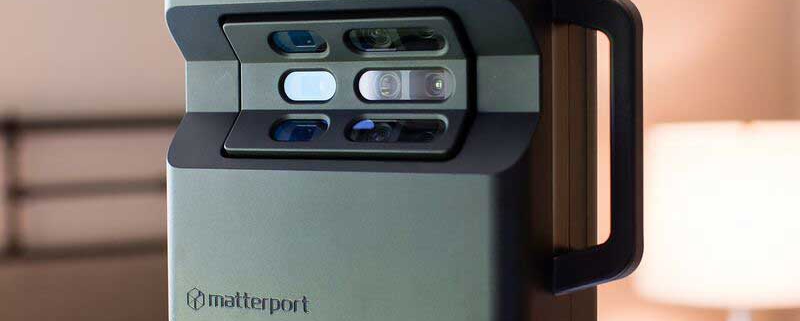 Matterport Ranked #18 Fastest-Growing Company in North America
Matterport, an immersive media technology company, today reflected on the momentum around its 3D reality capture and application platform, sharing that immersive technology is quickly being adopted and becoming the preferred medium to experience and collaborate around real-world spaces.
Matterport has made 3D reality capture the new standard for sharing real-world spaces
The growing adoption across industries and geographies has led to Matterport being ranked No. 18 on Deloitte's Technology Fast 500™, the 500 fastest-growing technology, media, telecommunications, life sciences and energy tech companies in North America. The prestigious recognition follows Matterport's No. 26 ranking on the annual Inc. 5000 in August, and No. 3 on the Silicon Valley Business Journal's 2017 list of the top 50 fastest-growing private companies in Silicon Valley.
Have a look at one of the latest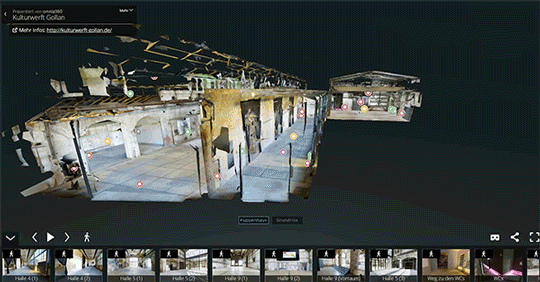 made by the famous guys of 
Since launching in 2014, Matterport has quickly established itself as the standard in immersive media technology. What sets the company apart is that it generates fully immersive true 3D walkthroughs, versus alternative 360 panorama approaches which create a disjointed and distorted user experience. Matterport provides visitors the most natural and interactive navigation to simulate a real visit.

Users of the technology call it a "game changer," a solution that gives them a competitive advantage and is helping them win new business and build their brand.  Immersive 3D media enables clients and business partners to interact and collaborate around virtual spaces, transact and even document them in ways that were not previously possible.
Travel and hospitality: Vacation rental platform Vacasa uses the camera-system to enable customers to virtually tour vacation rental homes with confidence, as if they were visiting the property in person. "We have grown our business with Matterport, which has enabled us to feature our vacation properties in a fully immersive booking experience," said Debi Steigerwald, Director of Marketing Operations at Vacasa. "Matterport's superior user experience has resulted in increased ROI."
Real Estate: To date, over 30,000 real estate agents and brokers have used Matterport to feature their property listings. Redfin, one of the earliest adopters in the real estate space, has been using Matterport for its listings so that homebuyers can view an entire property from any angle without having to visit the residence in person. According to Redfin, within the last year, one in three U.S. homebuyers made an offer without visiting the home in person. Furthermore, millennials are three times more likely than baby boomers to make an offer sight unseen, a trend that is fueling Matterport adoption.
Architecture, Engineering and Construction (AEC): Countless AEC companies such as ARUP, BAM Construction and Hensel Phelps have been using Matterport for their businesses in order to create as-builts and collaborate around construction documentation.
For the past 18 months, Matterport has been focused on global expansion, establishing its EMEA headquarters in London last summer to meet growing demand in Europe and announcing, this past Monday, a partnership with one of Greater China's largest real estate agencies, Centaline Property Agency Limited. To date, customers have produced almost 750,000 models across 80 countries in just three years; these models have been visited nearly 300 million times.
The company has the world's largest VR library of real-world spaces, with 3D models of over 700,000 spaces that have been visited over 250 million times. The company was also recently ranked No. 26 on the 36th annual Inc. 5000 in August of this year.
Matterport has experienced quadruple-digit revenue growth in the past three years and notable market momentum including geographic expansions to EMEA and APAC, and vertical market expansions serving customers across multiple industries, including residential real estate, travel and hospitality, architecture, engineering and construction, business listings, insurance and facilities management, among others.
About Matterport
Headquartered in Sunnyvale, CA, Matterport is an immersive media technology company that delivers an end-to-end system for creating, modifying, distributing, and navigating immersive 3D and virtual reality (VR) versions of real-world spaces on Web, mobile devices, and VR headsets. The Matterport Pro Camera and Cloud Services make it quick and easy to turn real-world places into immersive virtual experiences.
About Deloitte's 2017 Technology Fast 500™
Deloitte's Technology Fast 500 provides a ranking of the fastest growing technology, media, telecommunications, life sciences and energy tech companies — both public and private — in North America. Technology Fast 500 award winners are selected based on percentage fiscal year revenue growth from 2013 to 2016.
SOURCE: Matterport
You might also like: Rylo 360 camera launched by former Instagram and Apple team
Mandarin Oriental Appoints Humanoid Robot "Pepper" as Colleague
Radio Garden lets you travel around and tune into the globe
https://petervonstamm-travelblog.com/wp-content/uploads/2017/11/Matterport-pro2-camera-TITEL.jpg
569
800
Peter von Stamm
https://petervonstamm-travelblog.com/wp-content/uploads/2018/05/petervonstamm-logo.png
Peter von Stamm
2017-11-10 08:00:37
2017-11-10 08:00:49
Matterport Ranked #18 Fastest-Growing Company in North America