MIZUKAZE and SHIKI-SHIMA Luxury Trains launching in 2017
Launching Mizukaze and Shiki-Shima luxury cruise trains by JR East and JR West, rail travel in Japan will reach new heights of luxury in 2017. Demand for tickets is expected to exceed demand.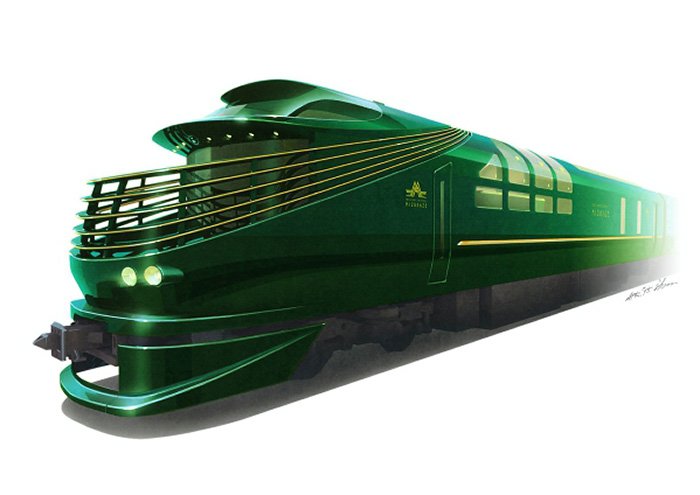 TWILIGHT EXPRESS MIZUKAZE – LAUNCHING 16TH JUNE 2017
Twilight Express Mizukaze, operated by JR West, will journey through the traditional and unspoiled Japanese landscape of West Japan: the rich history and culture of Kyoto, Matsue, Izumo and Miyajima, and the beautiful natural scenery of the Sea of Japan, Mt. Daisen, and the Seto Inland Sea islands. Journeys will embark from Kyoto, Osaka and Shimonoseki stations.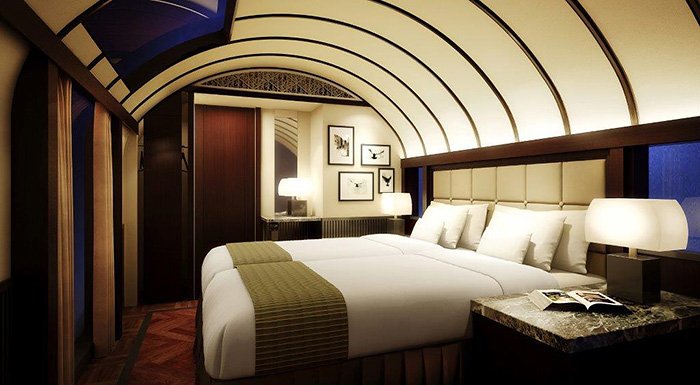 Discover the allure of beautiful Japan from the comfort of a rail car with the superior quality of a hotel. Breath-taking scenery, exquisite haute cuisine by top-class chefs, sophisticated rail cars, and charming sights along the route…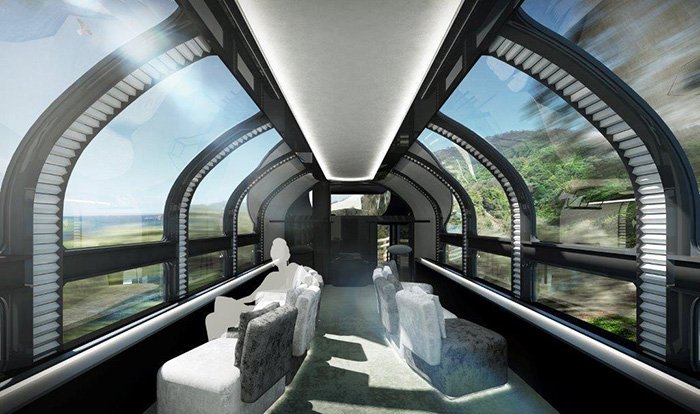 The art deco meets 21st century-style train will be 10 cars long, consisting of a dining car, a lounge car, six sleeper cars and the two sightseeing cars, which come complete with outdoor viewing platforms on the ends. Mizukaze will have a capacity of 30 passengers.
Menus will be overseen by top-class chefs, showcasing a variety of ingredients from along the route, and will be freshly prepared on board.  Japan's most Michelin-starred chef, Yoshihiro Murata of Kikunoi in Kyoto and now Tokimeitei in London strives to popularize washoku (Japanese cuisine), which is recognized by UNESCO as an Intangible Cultural Heritage, across Japan and the world. Mizutake guests will be able to enjoy and gain a deeper understanding of washoku and the region's cuisine through his specially designed menus.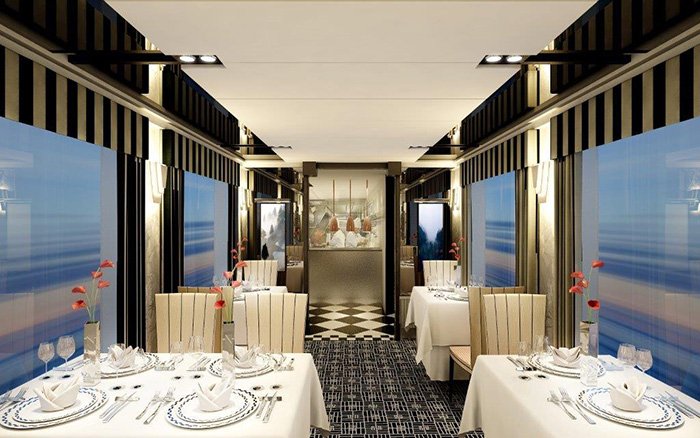 Hajime Yoneda of Hajime restaurant in Osaka expresses his grand world view through his innovative culinary creations with uncompromising dedication. These chefs will draw on their experience, wisdom and skill to deliver the very best of West Japan's rich cuisine for Mizukzae passengers.
The train's name – "Mizukaze" – means, "train that speeds through the beautiful land of Mizuho like the wind." (Mizuho is an ancient name for Japan). The logo consists of the "M"of Mizukaze, and resembles a mountain range, with angels symbolizing the sweeping wind.

Twilight Express Mizukaze promises an exceptional train journey like no other.  The English language website is now live and features and informative film showing the routes the train will travel twilightexpress-mizukaze.jp Mizukaze will launch on 16th June 2017.
TRAIN SUITE SHIKI-SHIMA – LAUNCHING 1 MAY 2017

From JR East, 'Train Suite Shiki-Shima' will offer luxury journeys departing from Tokyo's Ueno station through the north-eastern region of Tohoku and up into Hokkaido. Train Suite Shiki-Shima will offer a prime view of Japan's rich, beautiful natural scenery, and the local arts, crafts and foods of each region and the unique culture that permeates Japanese people's daily lives. See the diverse seasonal beauty of Japan from the vantage point of a luxury train.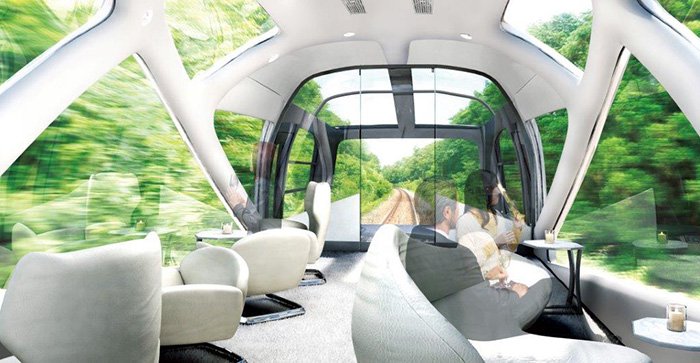 Shiki-Shima passengers will have the opportunity to get off the train and explore local areas along the railway route. Itineraries are to include places such as Nikko Toshogu Shrine in Tochigi Prefecture, the Shirakami-Sanchi mountainous area in Aomori Prefecture, a facility related to the culture of the Ainu in Hokkaido and experiences to get a deeper feel for the local culture, such as visit to the region's onsen hot springs and fish markets.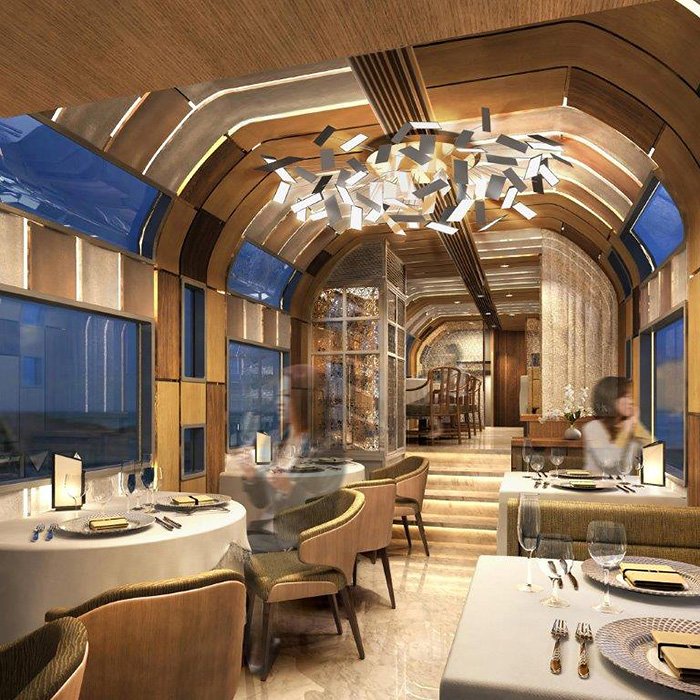 Train Suite Shiki-Shima (meaning 'Island of four seasons') will be made up of 10 cars, with four being dedicated to lounge, dining and viewing areas. A maximum of 34 passengers will stay in 17 lavish rooms in the remaining six cars.  The highest-grade suite on the train will have a bath made of Japanese cypress. Fares for the 4 day/3 night and 2 day/1night train cruises will start from 320,000 yen (£1,979) per person.
https://petervonstamm-travelblog.com/wp-content/uploads/2016/12/Mizukazedoubleroom_TITEL.jpg
477
1024
Peter von Stamm
https://petervonstamm-travelblog.com/wp-content/uploads/2018/05/petervonstamm-logo.png
Peter von Stamm
2016-12-18 17:35:14
2016-12-19 20:40:05
MIZUKAZE and SHIKI-SHIMA Luxury Trains launching in 2017