Lucid Air Could Be The Next Tesla-Killer
Lucid Motors, a California based company formerly known as Atieva, just unveilled an autonomous-ready luxury 400-mile range EV that could become the next Tesla-killer. The $100,000 plus sedan will come with up to 1,000 horsepower and a 100 kWh battery – the same as what Tesla currently uses in the Model S.
Lucid Air Could Be The Next Tesla-Killer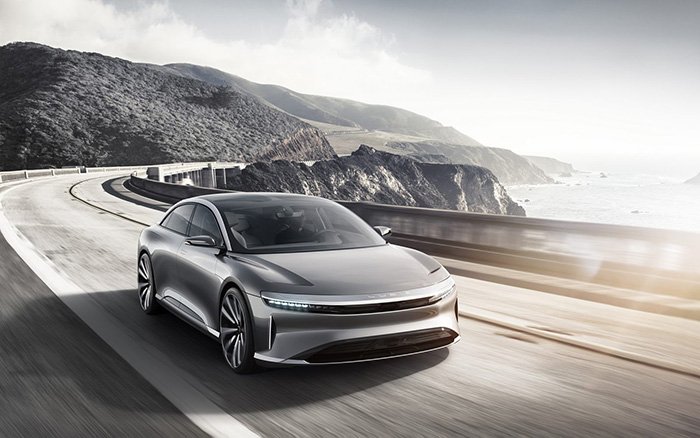 Lucid Motors started in 2007 with a battery and an idea: "We wanted to contribute to the growth of electrified vehicles and we focused our initial efforts on developing a battery system that could be scaled to work across many vehicle types", the company told the press. The batteries that they built have now logged millions of miles of real-world driving. As the team expanded their efforts to developing complete powertrain systems, it became clear that "the most direct route to increasing the number of electric vehicles on the road was to develop our own."
In 2014 Lucid Motors began engineering an electric vehicle of their own design. One unbound by the conventions of internal combustion or heritage. One that takes full advantage of the advanced technologies driving dramatic shifts in the mobility experience: electrification, automated driving, connectivity and ridesharing.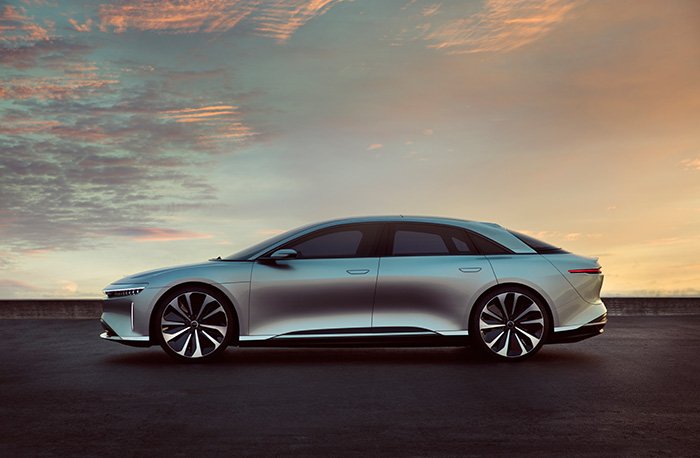 Now they have unveiled the luxury sedan called "Lucid Air"
The result is an experience that is effortless, intelligent, and personalized. An experience unlike any other on the road.
Performance: 0 – 60mph in 2.5 seconds (or 0 – 100km/h in 2.7 sec.)
Power: Up to 1,000 horsepower / PS
Range: Up to 400 miles / 480 km
Availability: Start of production in late 2018 with deliveries beginning soon after.
Price: Well optioned models will retail for over $100,000. Future models will be available from about $65,000.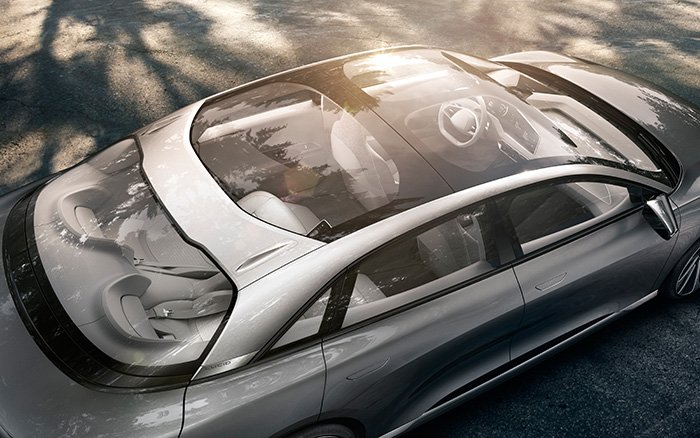 The entire vehicle, including the Lucid proprietary powertrain system, has been finessed to deliver world-class performance in acceleration, driving range, and efficiency. Taking a unique approach to the drivetrain, motor and transmission have been designed as a truly integrated system. Entirely developed in-house, the resulting solution is smaller, more efficient and more power-dense than competitors, while potentially more reliable.
Nearly ten years of battery pack development have led to best-in-class energy density. The Lucid battery is capable of 1,000 horsepower and enabling up to 400 miles of range. Additionally, a unique battery chemistry provides breakthrough tolerance to repeated fast-charging.
Improving energy efficiency by up to 50% compared to conventional LED headlights, the ultra-slim lighting system mimics insect eyes by utilizing literally thousands of micro-lenses. The elegant form of the micro-lens arrays belies the complexity of these self-adjusting headlights, which optimally adapt to each driving situation, adding safety.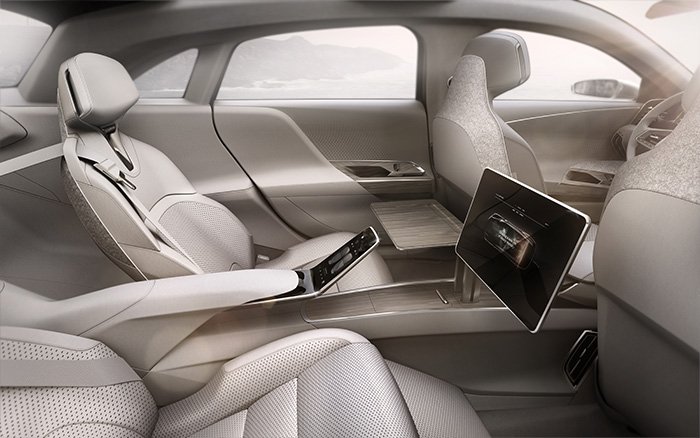 Without the masking sound of a gasoline engine, environmental noise detracts further from luxury experience. A 29 speaker audio system with active noise cancellation and enhanced cabin isolation creates a uniquely tuned acoustic experience inside the vehicle.
Packaging perfection allows unprecedented comfort via rear executive seats with up to 55 degrees of recline. This luxury option offers a first-class aircraft seating experience in the back of the car.
Lucid vehicles will be delivered autonomous-ready
Autonomous driving and active safety systems both increase convenience and reduce everyday accident risk. Lucid vehicles will be delivered autonomous-ready with a comprehensive sensor suite able to scale to complete autonomy through ongoing software upgrades. Beam-forming microphones will capture voice instructions to enable safe, hassle-free interactions with vehicle systems, no matter where you are seated.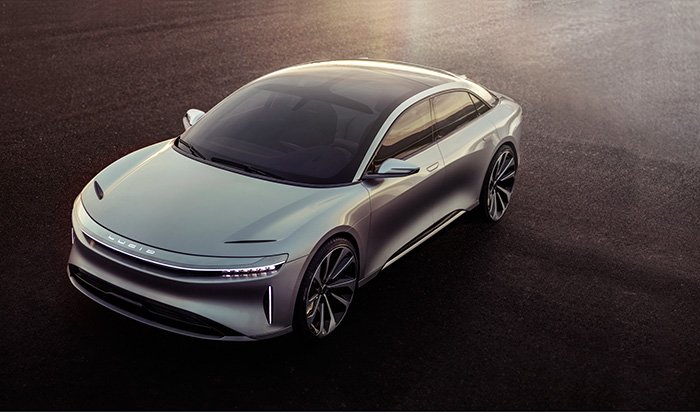 With the Lucid mobile app and a seamless integration of passengers favorite apps Lucid Motors ensure that the owners luxury mobility experience matches what you expect from modern mobile devices.
https://petervonstamm-travelblog.com/wp-content/uploads/2016/12/Lucid_Air_1_TITEL.jpg
620
947
Peter von Stamm
https://petervonstamm-travelblog.com/wp-content/uploads/2018/05/petervonstamm-logo.png
Peter von Stamm
2016-12-18 17:30:02
2016-12-19 20:41:18
Lucid Air Could Be The Next Tesla-Killer