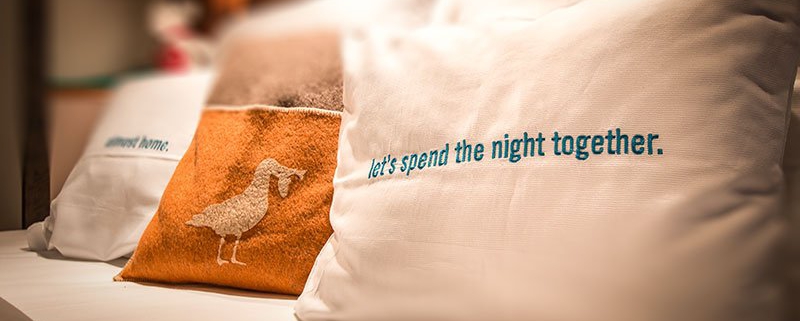 25hours Hotels and AccorHotels announce partnership
25hours Hotels announced that AccorHotels is acquiring a 30% stake in its capital
25hours Hotels today announces that AccorHotels is acquiring a 30% stake in its capital, with the objective of accelerating the global expansion of the 25hours brand. 25hours is also expanding its internal development structures and establishing a creative laboratory for this purpose. AccorHotels will be a strategic partner of 25hours supporting its long-term growth.
[bctt tweet="25hours Hotels announced that AccorHotels is acquiring a 30% stake in its capital " username="petervonstamm"]
Christoph Hoffmann, CEO of 25hours commented, "Loyal partners have supported our growth in the German-speaking market for the past ten years and we now also have the opportunity to conquer the world with a global partner. This strategic partnership represents a key milestone in our company's history and a new adventure we are looking forward to."
Sébastien Bazin, Chairman & CEO of AccorHotels explains: "This alliance came about because we were immediately attracted by these individual, design-oriented boutique hotels that are a great workplace for urban nomads and an ideal starting point for outings into key cities. Through this partnership, AccorHotels is investing further in one of the fastest growing segments in the industry and enriching its offer to achieve scale in this segment. Today, we are going one step further in our strategy to be a global leader in lifestyle hotels."
25hours Hotels currently operates seven individual hotels in Hamburg, Frankfurt, Berlin, Vienna and Zurich. A further five hotels will open in Zurich, Munich, Cologne, Düsseldorf and Paris in the next two years. The company has been looking to expand into other European countries for some time, and is now also targeting long haul destinations. "Designing appealing hotels with exciting concepts is not enough. A country network with local experience and expertise is also needed. Thanks to AccorHotels' longstanding know-how and worldwide support infrastructure, this is precisely what we now have on every continent", adds Hoffmann.
The organizational structure of the 25hours Hamburg head office is currently being expanded to prepare for the opening of hotels with personality in Melbourne, Miami or Milan. The main focus of this process is to pool different areas of expertise by establishing a creative laboratory. "We are talking about the Extra Hour Lab", explains 25hours Hotels Chairman Kai Hollmann, "everything that sets the 25hours brand apart and makes it viable for the future will evolve here. This includes design and storytelling as well as extraordinary experience concepts and atmospheric and sensual features." The lab will carry out off-the-wall experiments and design new, exciting creations that are detached from its day-to-day business, and unconventional for the industry. A suitable location has already been found for the lab and in a few weeks the team will move into the "Altes Zollhaus" (old toll house), a listed building in Hamburg's inner-city port, said Hoffman.
25hours Hotels will continue to be run by its CEO Christoph Hoffmann and his long-time management team. Their common goal is to lead the 25hours corporate culture into the future. "We feel very much at home within the AccorHotels recent lifestyle strategy and are delighted to be an important partner of one of the world's leading hotel operators".
https://petervonstamm-travelblog.com/wp-content/uploads/2015/06/25hours_Hotel_Hafencity_22.jpg
533
800
Peter von Stamm
https://petervonstamm-travelblog.com/wp-content/uploads/2018/05/petervonstamm-logo.png
Peter von Stamm
2016-11-07 19:24:00
2016-11-09 17:10:52
25hours Hotels and AccorHotels announce partnership