Las Vegas Debuts New "Dream Vacation" Video
The Las Vegas Convention and Visitors Authority (LVCVA) introduced its new 'What Happens Here, Stays Here' broadcast and digital spot, "Dream Vacation." The brand's innovative spot reinforces the destination's identity as the paramount purveyor of adult freedom.
Las Vegas New 'What Happens Here, Stays Here' Spot
A casual meal takes an unexpected turn when a woman reflects on her recent Vegas vacation in what she thinks is a daydream, only to discover her memories are playing out for all her friends to see. In a panic, she pops the looming dream bubble, ensuring what happened in Vegas, stayed in Vegas.
"After 15 years, the iconic 'What Happens Here, Stays Here' campaign continues to promote travel to Las Vegas as well as reinforce the brand's promise of adult freedom," said Cathy Tull, senior vice president of marketing for the LVCVA. "Through relevant and humorous storytelling, the new spot encourages visitors to embrace the only-in-Vegas experience that awaits them in the destination."
"One of the greatest challenges a brand can face is the ability to maintain relevance in a market that is ever-changing," said Rob Torres, managing director of Travel Google. "The LVCVA and R&R Partners' 'What Happens Here, Stays Here' campaign skillfully overcomes that hurdle by presenting storylines that assume a certain level of risk and land outside of most brands' comfort zones, in true Las Vegas style."
Directed by former Nevada resident Roderick Fenske, "Dream Vacation" is the first of two spots debuting within the next few months. Allowing viewers around the world to better understand and connect with the Las Vegas brand, Fenske filmed three versions of "Dream Vacation" using different casts and languages including English, French and Spanish. In addition to previous Las Vegas spots, the award-winning director has created commercials for brands such as British Airways, Old Spice, Skittles and more.
'What Happens Here, Stays Here' campaign continues to evolve beyond a slogan
"We are truly breaking new ground, while staying rooted in the brand's timeless message of acceptance and empowerment," said Fenske. "To create and work on one of the most iconic campaigns of all time is an honor. The 'What Happens Here, Stays Here' campaign continues to evolve beyond a slogan, to having a lasting impact on pop-culture."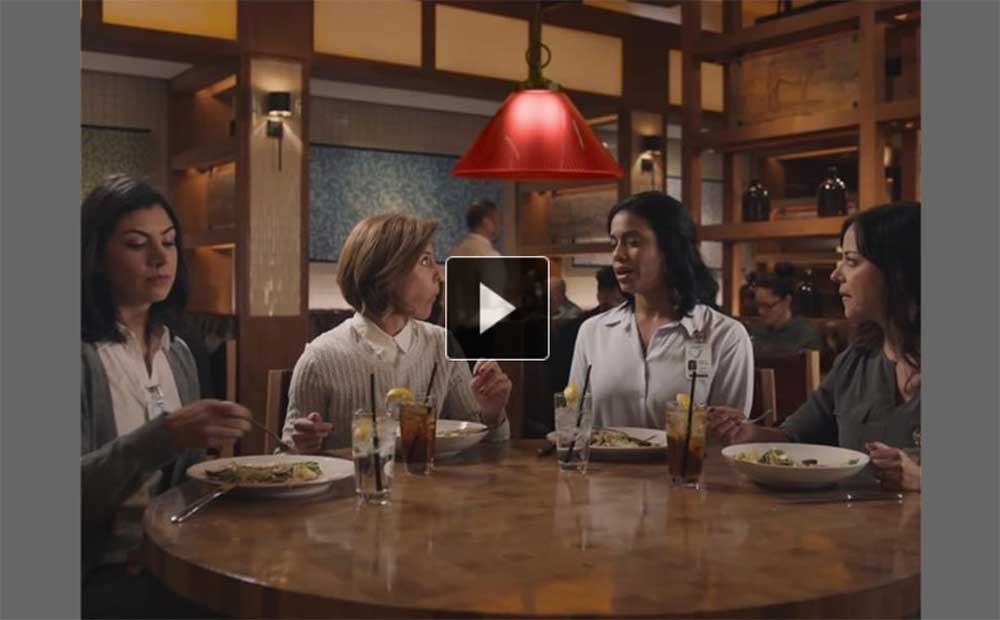 Giving visitors permission to let go of their everyday inhibitions, Las Vegas' famous campaign was first introduced in 2002 to overwhelmingly positive feedback. It has since received widespread recognition, being noted by USA Today as the "most effective" campaign in 2003, as well as an induction into the Madison Avenue Advertising Walk of Fame. At the 57th Annual Cannes Lion International Advertising Festival, the LVCVA and R&R Partners won a Bronze Cannes Lion for the "ChinChilli Day" spot in the Travel, Transport & Tourism category. That year, Las Vegas was the only destination to win a Cannes Lion trophy.
The Las Vegas Convention and Visitors Authority (LVCVA) is charged with marketing Southern Nevada as a tourism and convention destination worldwide, and also with operating the Las Vegas Convention Center and Cashman Center. With nearly 150,000 hotel rooms in Las Vegas alone and 11 million square feet of meeting and exhibit space citywide, the LVCVA's mission centers on attracting ever increasing numbers of leisure and business visitors to the area. For more information, go to VisitLasVegas.com
SOURCE: LVCVA
https://petervonstamm-travelblog.com/wp-content/uploads/2017/09/Las-Vegas-Video-TITEL.jpg
620
1000
Peter von Stamm
https://petervonstamm-travelblog.com/wp-content/uploads/2018/05/petervonstamm-logo.png
Peter von Stamm
2017-09-07 13:15:56
2017-09-07 10:24:00
Las Vegas Debuts New "Dream Vacation" Video