Inspired by Iceland has released a funny sing-a-long film named 'The Hardest Karaoke Song in the World'. Highlighting the uniquely difficult pronunciation of the Icelandic language the country is encouraging people from around the world to watch the humorous video and have a go at singing along.
The 'A to Ö' of Iceland
The theme and lyrics of the catchy tune is The 'A to Ö' of Iceland, the Icelandic equivalent of 'A to Z', and satirizes some of the common perceptions of Iceland.The video is designed to encourage visitors to attempt Icelandic when visiting, despite how tricky it can be to pronounce.
Harnessing the island's language, which is notoriously difficult to learn, Inspired by Iceland has released what it claims to be 'The Hardest Karaoke Song in the World' and are encouraging people to watch it and have a go themselves.
The song, performed by Icelandic comedian Steindi Jr shows him in a variety of beautiful spots in Iceland including on top of mountains and next to glacial waterfalls. The lyrics and performance of the comical film pokes fun at common Icelandic stereotypes including the Icelandic love for wool and their iconic ring road.
The humorous song makes use of everyday Icelandic words along with some more obscure words and phrases. Since Iceland was first settled in 874, only about one million people have ever spoken the Icelandic language.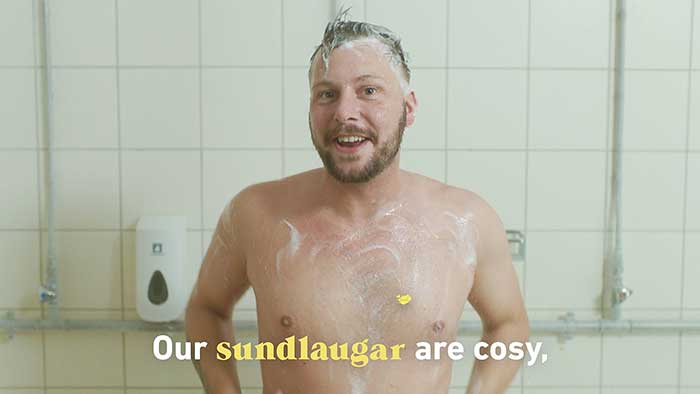 The video has been released as part of Iceland's new marketing initiative the A-Ö of Iceland, the Icelandic equivalent of an A-Z guide, which uses the 32 letters of the Icelandic alphabet, ending in 'Ö'. The aim of the initiative is to harness the uniqueness of the Icelandic language to highlight the diversity and breadth of Iceland and to encourage visitors to go further and learn more.
Inspired by Iceland
Inspired by Iceland is the destination brand for Iceland and is managed by Visit Iceland (part of Promote Iceland) in a close cooperation with the government, tourism industry and other stakeholders in Iceland.
SOURCE Inspired by Iceland
You might also like: Cool Switzerland Tourism Video Campaign
Mexico Tourism "A World Of Its Own" Campaign
Las Vegas Debuts "Dream Vacation" Video
https://petervonstamm-travelblog.com/wp-content/uploads/2017/10/Inspired-by-Iceland-Hardest-Karaoke-Song-TITEL.jpg
583
1000
Peter von Stamm
https://petervonstamm-travelblog.com/wp-content/uploads/2018/05/petervonstamm-logo.png
Peter von Stamm
2017-10-10 08:00:29
2017-10-09 21:31:50
Inspired by Iceland Launches 'The Hardest Karaoke Song in the World'