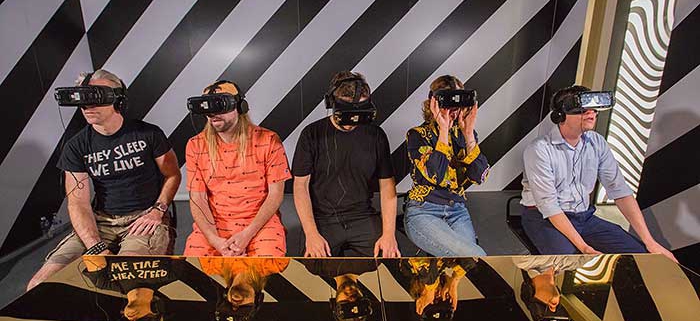 Las Vegas Launched First-Ever Virtual Reality Art Program
Last Wednesday (Dec. 6), the Las Vegas Convention and Visitors Authority (LVCVA) debuted the first and only destination virtual reality art program, Vegas: Alter Your Reality (VAYR). The event took place at Wynwood's Zadok Gallery during Miami Art Week with The Venetian Las Vegas.
An innovative marketing concept that unites virtual reality and technology with art and travel, VAYR showcases Las Vegas in a unique and artistic way by featuring the work of five international artists including: Adhemas Batista, Brazil; Beeple, U.S.; FAFI, France; INSA, U.K.; and Signalnoise, Canada.
During the debut, the brand created an interactive and immersive experience for guests, while staying true to its playful nature by incorporating elements of discovery and indulgence. Curious visitors flocked to the gallery, which consisted of five rooms, each designed to reflect the standout elements and artistic styles of the individual narratives including oversized, neon palm trees, black and white-striped tunnels, LED walls and glittering signs. The multi-sensory Las Vegas experience was topped off with a taste of some of the city's finest handcrafted cocktails and late night bites from The Venetian Las Vegas, which included Mercato della Pescheria's tableside tiramisu, a crowd favorite, and The Dorsey's signature Penicillin, a mix of scotch, fresh lemon, ginger and honey. Moving to the sounds of a Las Vegas-inspired DJ set, guests ranged from art critics and digital gurus to seasoned travelers and socialites.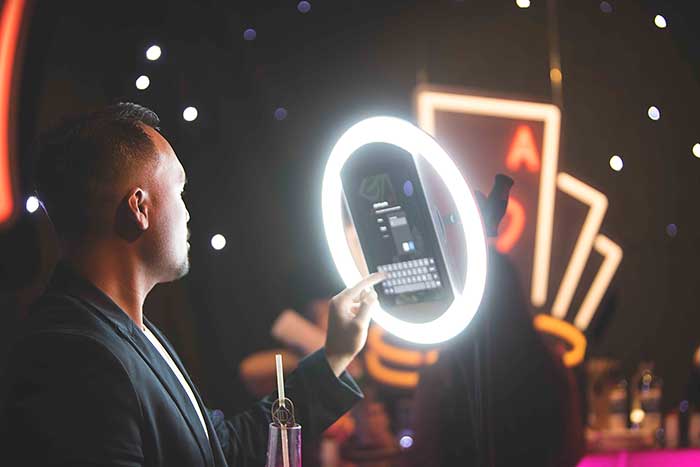 The VAYR content pieces were created following individual visits to Las Vegas, where each artist experienced the vast array of activities the "Entertainment Capital of the World" has to offer – from strolling the iconic Strip to exploring Downtown and beyond. Each artist created individual storyboards that underwent skilled editing and animation, with the final product being five, two to three-minute virtual reality content pieces that possess the style and interpretation of the individual artist. Using the most cutting-edge technology on the market, VAYR is among some of the world's best virtual reality programs as one of the most visually cinematic 360-degree experiences.
For those unable to visit the Miami Art Week instillation, the VAYR artwork is now live in the Vegas VR app, which is free and available for download on iOS and Android platforms. In the coming months, the brand will also announce future VAYR events taking place in various cities around the globe in 2018.
For more information, to watch an exclusive VAYR video or to book a Las Vegas adventure, visit www.visitlasvegas.com/alteryourreality.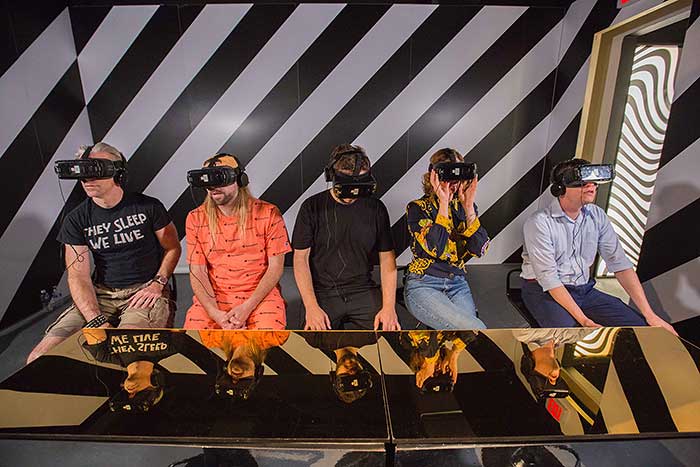 ABOUT THE LVCVA
The Las Vegas Convention and Visitors Authority (LVCVA) is charged with marketing Southern Nevada as a tourism and convention destination worldwide, and also with operating the Las Vegas Convention Center and Cashman Center. With nearly 150,000 hotel rooms in Las Vegas alone and more than 11 million-square-feet of meeting and exhibit space citywide, the LVCVA's mission centers on attracting ever increasing numbers of leisure and business visitors to the area. Download the virtual reality app, Vegas VR, to experience Las Vegas from your iPhone or Android by visiting http://www.vrtv.vegas/.
SOURCE: LVCVA
You might also like: Las Vegas Debuts New "Dream Vacation" Video
NOON VR Headset Awarded Honoree Recognition at the CES 2018
Matterport Ranked #18 Fastest-Growing Company in North America
https://petervonstamm-travelblog.com/wp-content/uploads/2017/12/Program-At-Miami-Art-Week-Artists-Enjoy.jpg
467
700
Peter von Stamm
https://petervonstamm-travelblog.com/wp-content/uploads/2018/05/petervonstamm-logo.png
Peter von Stamm
2017-12-14 17:53:00
2017-12-14 17:06:37
Las Vegas Launched First-Ever Virtual Reality Art Program