NOON VR Headset Awarded Honoree Recognition at the CES 2018
NOON VR headset and Remote feature was selected as CES 2018 Innovation Awards Honoree in Virtual and Augmented Reality product category.
FXGear, a developer and supplier of AR and VR technologies in the consumer, enterprise and entertainment markets, announced that the company has received the Honoree award at the CES 2018 Innovation Awards in the contest's Virtual and Augmented Reality product category.
The Consumer Electronics Show, held in Las Vegas, Nevada, USA, is the biggest annual worldwide display of consumer electronics around the globe. FXGear and NOON VR are among the first honorees of the CES Innovation Awards in the emerging Virtual and Augmented Reality product category.
Winning Feature NOON VR Remote
NOON VR Remote, the winning feature, provides NOON VR headset users the opportunity to stream any form of content from PC directly to their NOON VR virtual reality headset. Bundled with the NOON VR mobile app, NOON VR Remote is compatible with iOS and Android mobile devices.
With configurable settings to support flat 2D, 180°, 360°, top-bottom and left-right formats, users can define the most optimal settings for whatever content they desire to experience. It is NOON VR Remote that eliminates the longtime issue of limited virtual reality and immersive content for early adopters of the new medium.
NOON VR headset and NOON Remote part of a greater NOON VR ecosystem
NOON Remote is part of a greater NOON VR ecosystem that boasts two headset models, the flagship NOON VR Pro, NOON VR+ model and the NOON VR mobile app that is included with the purchase of either of the company's headsets. Recognized by Best Buy for its "superior technology and product excellence," NOON VR Pro with NOON VR Remote is now available for purchase in-store and online at Best Buy.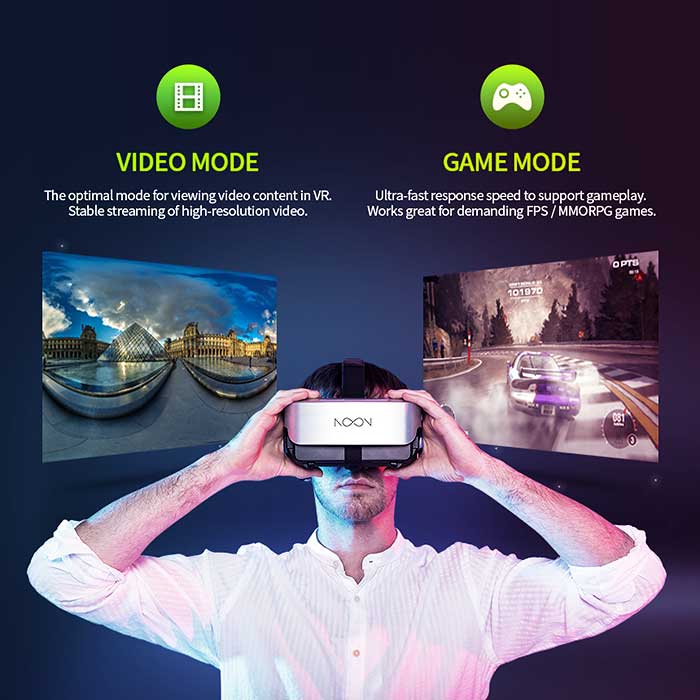 The CES Innovation Awards, sponsored by the Consumer Technology Association, has recognized innovation in the consumer electronics space since 1976. Products are judged and awarded by a distinguished and nonpartisan panel of engineers, designers, and members of the trade media to award the most impressive consumer electronics across 27 product categories.
SOURCE: FXGear, Inc.
You might also like: Matterport Ranked #18 Fastest-Growing Company in North America
Samsung Discovr – die andere Art zu "reisen"
Poly by Google: Browse and download 3D objects
https://petervonstamm-travelblog.com/wp-content/uploads/2017/11/NOON-VR-headset-TITEL.jpg
706
1000
Peter von Stamm
https://petervonstamm-travelblog.com/wp-content/uploads/2018/05/petervonstamm-logo.png
Peter von Stamm
2017-11-13 17:05:00
2017-11-13 16:51:25
NOON VR Headset Awarded Honoree Recognition at the CES 2018