Xiaozhu.com, Airbnb's No.1 China Rival gets $120 million invest
Xiaozhu.com, China's largest house-sharing platform, announced it had raised $120 million in its latest financing round, making it a unicorn startup. Jack Ma-Backed Yunfeng Capital invested in Airbnb's No.1 China rival.
This round of funding is led by Yunfeng Capital
This round of funding is led by Yunfeng Capital. Founded in early 2010, Yunfeng Capital is named after Alibaba chairman Jack Ma and Target Media founder Yu Feng. Existing investors including Joy Capital, Morningside Ventures, and Capital Today also participated. TH Capital is the exclusive financial advisor.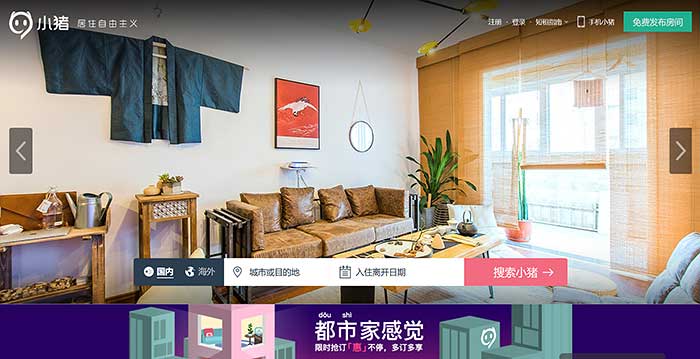 Xiaozhu entered its fifth year of establishment in 2017 when China's online house-sharing industry entered the explosive period. Since its last round of funding in 2016, Xiaozhu had grown rapidly and become the absolute leader in market share, service system and other areas.
"After 5 years of exploration, Xiaozhu pioneered house-sharing business model in China and created a new bilateral market from ground up by building an entire service system that consists of cleaning and photography services. With largest market share, Xiaozhu.com will continue to lead in product upgrading in the future," said Kelvin Chen Chi, co-founder and CEO of Xiaozhu.
House-sharing was pioneered and had thrived in western countries. However, it has not been easy for overseas house-sharing companies to develop in China. "Only local companies with a sense of mission and commitment to the domestic market can stand a chance in gaining leadership in the Chinese market." Kelvin added.
Cheng Yu, a partner of Morningside Ventures claimed that the team of Xiaozhu took a seemingly slow but right way to cultivate this market from ground up and create value for users and that Morningside Ventures firmly believe in the huge opportunity in this market and Xiaozhu's business model.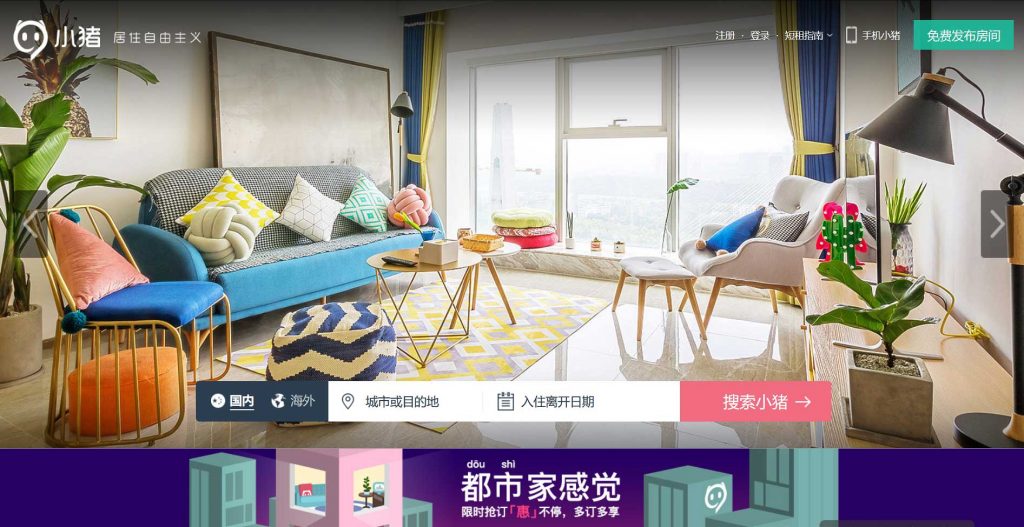 Xu Xin, president of Capital Today, said: "Believing in sharing economy, we invested in Xiaozhu three years ago and have waited for the spring to come. And now, the spring has come."
Founded in 2012
Founded in 2012, Xiaozhu now has listings in over 400 destinations in and outside of China. As house-sharing becomes popular, people focus more on the security of it. "Xiaozhu will invest more resources to introduce technologies further enhancing security of house-sharing and building a sustainable platform ecosystem for the whole industry," said Kelvin.
SOURCE Xiaozhu.com
You might also like: Airbnb, Niido to Partner to Support Home Sharing in Apartments 
Airbnb offers in-app restaurant reservations
https://petervonstamm-travelblog.com/wp-content/uploads/2017/11/Xiaozhu-screenshot-TITEL.jpg
515
1000
Peter von Stamm
https://petervonstamm-travelblog.com/wp-content/uploads/2018/05/petervonstamm-logo.png
Peter von Stamm
2017-11-01 18:05:05
2017-11-01 17:51:45
Xiaozhu.com, Airbnb's No.1 China Rival gets $120 million invest