Airbnb offers in-app restaurant reservations
Airbnb just added the ability to book restaurant reservations directly through its app. A great meal shared with friends, old or new, can make a trip special. That's why now you can book a table at nearly 650 restaurants across the United States directly through Airbnb, powered by the restaurant reservation platform Resy.
The ability to book reservations at a curated selection of restaurants is now part of Airbnb's ongoing commitment to focus on the entire trip, not just homes, and follows the launch of Experiences last year. Travelers can now find a table at celebrated restaurants like Petit Crenn in San Francisco, Kismet in Los Angeles, Bateau in Seattle, or Thip Khao in Washington, D.C. without leaving the Airbnb app.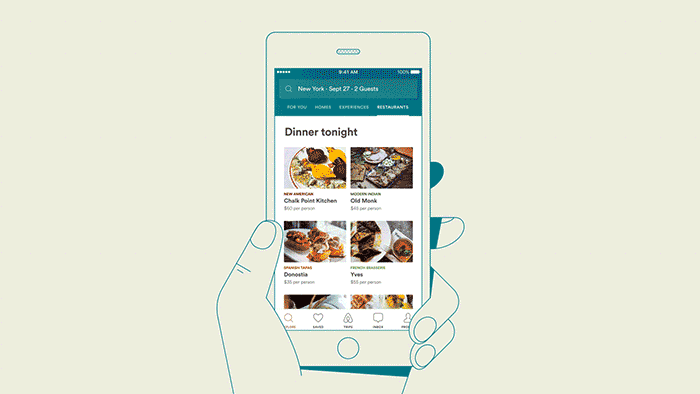 Restaurant reservations via Airbnb
Roughly two-thirds of American travelers (66 percent) make restaurant reservations when they're away from home. But finding the right place to eat in an unfamiliar city can be a frustrating experience: Although the majority of American travelers who make reservations while traveling (39 percent) say they'd prefer to make their reservations online, a phone call to the restaurant is still the most common way they typically book a table (62 percent).
Over the last 12 months, more than 50 percent of Airbnb bookings were for international trips, and while traveling internationally, guests might not be familiar with local reservation sites or able to translate online systems into their own languages.
With the Resy partnership, Airbnb made it easy for people to find inspiring places to dine out. Through a dedicated restaurants tab on the website and in the Airbnb app, guests can search by cuisine, time of day (breakfast, brunch, lunch, dinner), or use a map view to find a restaurant in the neighborhood where they're staying.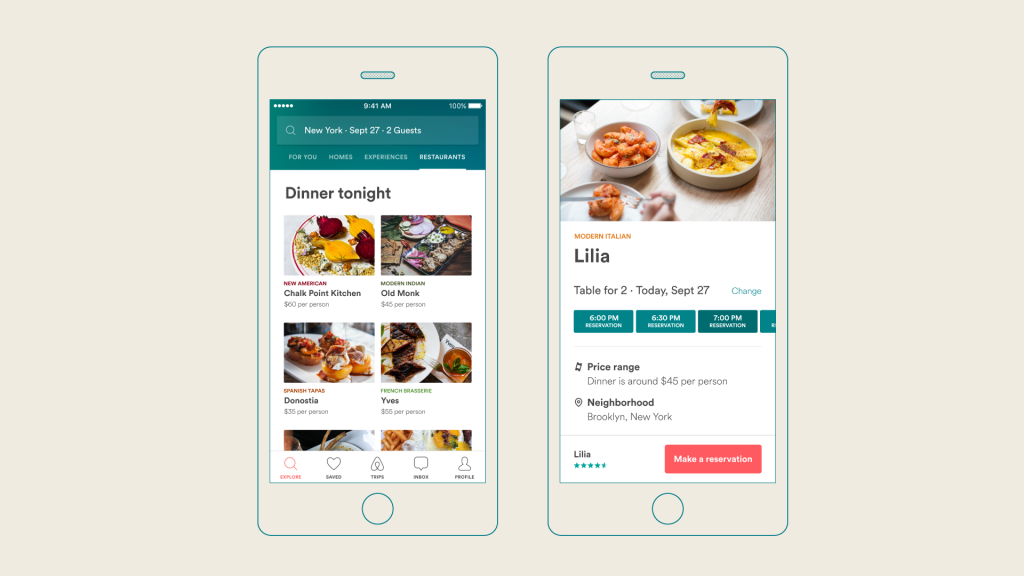 Airbnb is working on translations within the Airbnb app so cross-language travelers won't have to worry about navigating a foreign booking site. People can then book a table directly through Airbnb.
For chefs like Peter Cho, whose Korean-American restaurant Han Oak in Portland won multiple Best New Restaurant and Best New Chef accolades in 2016, a feeling of discovery and delight is key to the dining experience.
Over the last year, Airbnb guests spent over $6.5 billion at restaurants in 44 markets around the world during their trips, the Airbnb restaurant spending report found. With over 1.6 million registered users and 25 million diners seated to date, Resy is the perfect partner to help Airbnb guests with this important part of their trips.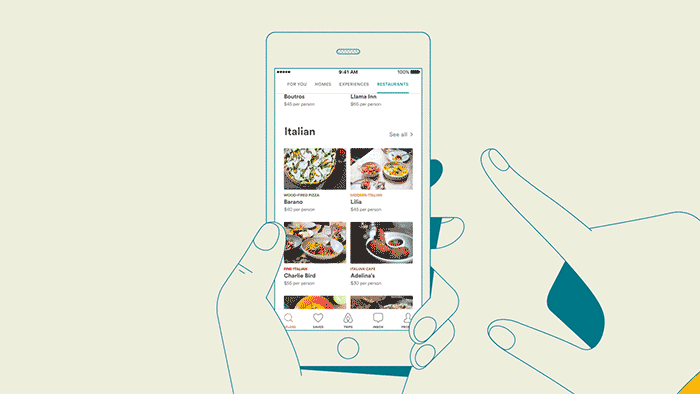 Today, Airbnb restaurant reservations are available in top dining cities across America, including New York, Los Angeles, Washington, D.C., San Francisco, Miami, Charleston, Austin, Seattle, Denver, Portland, Atlanta, New Orleans, and Nashville.
Airbnb Restaurant Reservations Survey Highlights
Close to half of American travelers (46%) look for restaurants recommended by locals when traveling.
Over half of American travelers (52%) would like to have the option of dining out and cooking in when they travel.
3 in 10 Americans who have traveled internationally (30%) say it is difficult to find good restaurants that are liked by locals and not just tourists when traveling internationally.
About half of Americans who dine out when traveling (51%) say they typically find restaurants to dine at when traveling by asking the hotel concierge.
Two thirds of Americans travelers (66%) make restaurant reservation when traveling; among them, the top way they typically make restaurant reservations when traveling is by phone call (62%), however, the top way they would prefer to make restaurant reservations while traveling is online (39%).
SOURCE: Airbnb
https://petervonstamm-travelblog.com/wp-content/uploads/2017/09/Airbnb-Restaurant-Reservations-Kin-Khao.jpg
563
1000
Peter von Stamm
https://petervonstamm-travelblog.com/wp-content/uploads/2018/05/petervonstamm-logo.png
Peter von Stamm
2017-09-26 17:30:39
2017-09-26 16:15:39
Airbnb offers in-app restaurant reservations