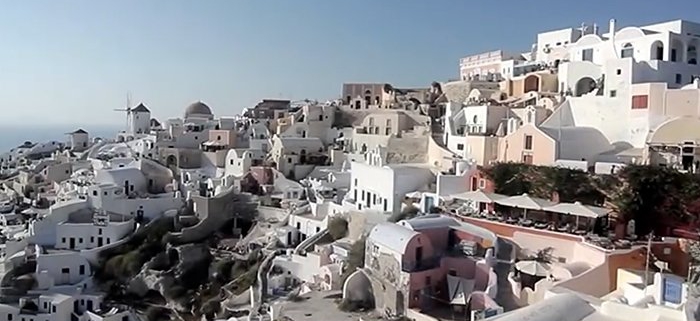 Video: 3 Years of Travel in 3 Minutes
Video: 3 Years of Travel in 3 Minutes
3 Years of Travel and Adventure around the World in 3 Minutes.
This video includes scenes from India, Thailand, Cambodia, Vietnam, Laos, Ukraine, Hungary, Czech Republic, Austria, Greece, Italy, the Vatican, Canada, US, Mexico, Peru, Argentina, Brazil, Nepal, Indonesia and Croatia.
What does it feel like to be present? To be here in the now and fully experiencing this moment. Free from any weight of the past or any anticipation of the future. Just free. Free to realize that only you can control how you feel. About anything. Free to see things for what they are and free to give your time and energy to what really matters.
[Tweet "Video of the day: 3 Years of Travel and Adventure around the World in 3 Minutes #travel"]
Accept the fact that everything that makes up your world is there because you attracted it with your own thoughts. Realize that you can control your thoughts and emotions. There's no big secret. Just choose to think better feeling thoughts. Listen to your emotions and chose to feel good. You can decide to be in a place of attraction and abundance.
What do you want to do in your life? What makes you tick? What makes you feel awe? Don't be misled into thinking that you're supposed to do anything. You are supposed to do only what you chose to do. The world is vast and full of possibilities. Follow your bliss. Get out of your comfort zone. Stop looking for reasons why you can't and look for reasons why you can.
Full story at YouTube
https://petervonstamm-travelblog.com/wp-content/uploads/2015/04/3-years-of-travel.jpg
397
700
Peter von Stamm
https://petervonstamm-travelblog.com/wp-content/uploads/2018/05/petervonstamm-logo.png
Peter von Stamm
2015-04-09 07:42:41
2016-09-12 17:18:42
Video: 3 Years of Travel in 3 Minutes