Grand Tour of Switzerland: New Travel Guide
Drive and discover the best of Switzerland in the new travel guide "Grand Tour of Switzerland" from Michelin, the ultimate road trip guide to one of the world's most scenic and cultural destinations: Switzerland.
"Grand Tour of Switzerland" – Drive and discover the best of Switzerland
Known for crafting premium tires, Michelin also has a long history crafting and publishing the world's most valued and useful travel guides. Michelin announced the newest title in its famed Green Guides collection, Grand Tour of Switzerland.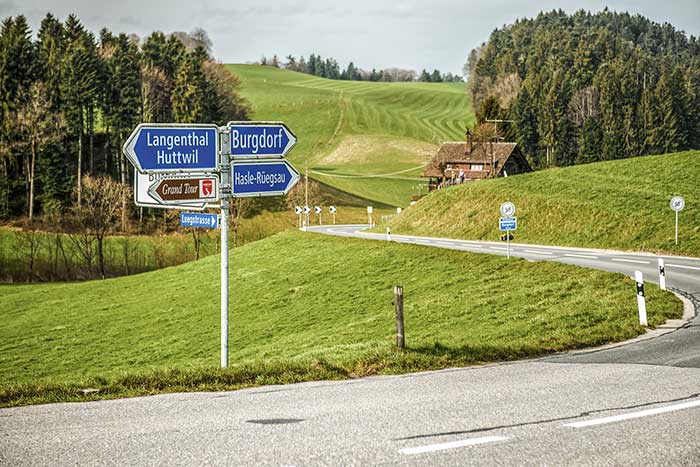 The Grand Tour of Switzerland is a journey assembled by Michelin's expert cartography and travel editing team, in conjunction with the Swiss Tourism Board that depicts and details routes to the very best of Switzerland. Divided among 10 stages that cover around 1,000 miles of countryside, scenic sites and breathtaking views, the Grand Tour is an intricate circuit that encompasses more than 20 lakes and 12 UNESCO World Heritage Sites.
"This guide truly captures the essence of Michelin's travel origins," said Cynthia Ochterbeck, editorial director for the Michelin Guides. "In 1900, we began creating guides to help travelers discover new places and enjoy the adventure. The Grand Tour is the goal itself; a journey through time, history, culture, art, architecture, gastronomy and more."
Beginning and ending in Zurich, the Grand Tour offers itineraries for excursions and extensions
Switzerland, a small country by most measures, has four language regions and three main geographical areas. The Tour's 10 stages vary in length and are not designed to be completed in one venture.  Rather, the clockwise itineraries allow travelers to dip in and out of language and geographical boundaries of the scenic country.  Beginning and ending in Zurich, the Grand Tour offers itineraries for excursions and extensions, including access from France, Germany and Italy.
Each stage of the Grand Tour is posted along the route with the Grand Tour's trademarked red-and-white emblem that recalls Michelin's original innovative signposts from the early days of motor touring in France. Michelin's Green Guides are designed to serve as an easy-to-use resource for travelers and include detailed maps, historical information on cities and attractions, as well as practical recommendations on how to travel, drive, dress and eat in the featured destination.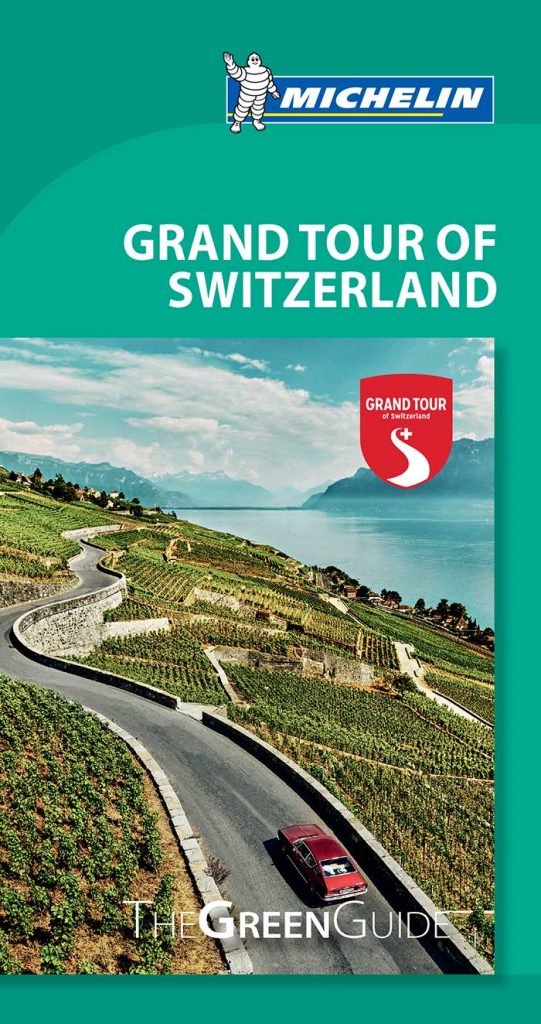 In addition, the guide's quick-reference organization highlights places to stop and spend additional time, enjoy outdoor recreation and more. Best of all, Michelin uses its star-rating system to evaluate scenic drives, excursions and attractions and, of course, restaurants along the way.
SOURCE: Michelin
https://petervonstamm-travelblog.com/wp-content/uploads/2017/07/Grand-Tour-of-Switzerland-travel-guide-michelin-01.jpg
600
900
Peter von Stamm
https://petervonstamm-travelblog.com/wp-content/uploads/2018/05/petervonstamm-logo.png
Peter von Stamm
2017-07-02 11:44:00
2017-07-02 11:41:25
Grand Tour of Switzerland: New Travel Guide