PyeongChang 2018: Looking east for a sporting and technology feast
Guest blog by Ramy Salameh – The world's attention will be on the Korean peninsula once again, but this time for the right reasons, the PyeongChang 2018 Winter Olympics in South Korea, starts today (9th Feb) .
This will kick-start three consecutive Olympic Games, with PyeongChang followed by the Tokyo 2020 summer games and another winter games in Beijing in 2022. Japan will also host the Rugby World Cup in Japan, in 2019.
These north Asian neighbours have won the right to bring the Olympic flame to their shores and to shine a light on many aspects of their culture and global status. Hosting these events brings prestige and a legacy that ultimately translates into long-term business and travel expenditure (at least that is the plan).
What could be of pivotal importance for South Korea, Japan and China is having the chance to showcase world-leading tech innovations at these events.
For example, arrivals at Seoul's Incheon International airport are already getting passenger information from humanoid robots built by LG. They have the added advantage of being able to clean floors too.
LG says: "Equipped with LG's voice recognition platform, the Airport Guide Robot understands four different languages – Korean, English, Chinese, and Japanese – the four most popular languages spoken at the airport, in order to provide assistance verbally.
"The robot can connect to the airport's central server to provide information regarding boarding time and locations of restaurants, shops, and much more. With a quick scan of a boarding pass, the Airport Guide Robot can escort the late or lost traveller to the right departure gate on time."
The large city-like complex is the ideal environment to trial LG's tech ahead of the PyeongChang 2018 Games, as reports suggest that during the Winter Olympics, robots could be assisting with everything from the media centre to controlling the flow of fans to and from competition venues.
South Korean telecoms company KT Corporation will also be testing out a new 5G mobile network during the PyeongChang 2018 Games, giving people a taste of future, today.
Another aim is to allow journalists to interview athletes via holograms, and 360-degree live virtual reality video services, all made possible with unimaginable data speeds running through the network and transforming the way broadcasters communicate to their viewers. Meanwhile, drones using facial recognition technology will be used to improve security.
KT Corporation (and Coca Cola) have also become sustainability partners with PyeongChang 2018, with the intention of introducing IT services in rural areas of Gangwondo Province in the hope of improving the local economy and pulling in tourists.
Japan has always been associated with robots and will certainly be using them in some capacity during the 2020 Olympics, with a possible trial ahead of the Rugby World Cup in 2019. It's likely that visitors, for example, will be able to travel around in self-driving cabs, thanks to the launch of Robot Taxi.
The organisers of the Rugby World Cup and the Summer Olympic games have already signed a co-operation agreement to share knowledge and best practice, and the utilisation of technology must be high on the agenda.
With China ploughing huge investment into sport and citing the industry as one of the country's future economic lynchpins, the regional ripple effect could be huge. By 2020, the value of this industry is set to reach €386 billion.
On top of this is President Xi's recent announcement of plans for a 21st-century Silk Road to encourage globalisation and foreign investment. Robotics will play a big part. According to iNews; "Guangzhou province has pledged to use robotic technologies in 80 per cent of its manufacturing operations by 2020."
If North Asia gets these technology opportunities right then the economic-legacy benefits will reverberate long after the action has stopped and will keep the Olympic after-glow burning for decades to come.
©Ramy Salameh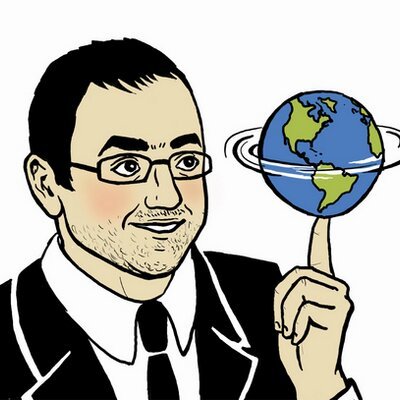 Award-Winning Travel Journalist
You might also like:
Hilton Opened Doors to New Hilton Busan
Enter Pyongyang: Stunning video from North Korea
https://petervonstamm-travelblog.com/wp-content/uploads/2018/02/Ramy_Salameh-OlympicTestEvents-PyeongChang-2018-TITEL.jpg
791
1000
Ramy James Salameh
https://petervonstamm-travelblog.com/wp-content/uploads/2018/05/petervonstamm-logo.png
Ramy James Salameh
2018-02-09 00:05:50
2018-02-22 16:31:17
PyeongChang 2018: Looking east for a sporting and technology feast